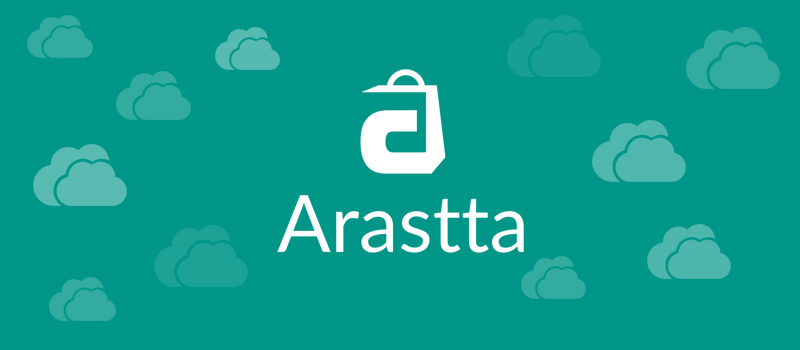 Welcome to Arastta Cloud
It was last February that we have started Arastta journey with our slogan "Solid, Free, Community Driven eCommerce" and now after 1 year we are excited to announce the next-big-thing for the Arastta users: Arastta Cloud.
Since there are enough Cloud eCommerce providers on the market, we did not want to develop "just another cloud eCommerce", thus in accordence with our Arastta philosophy we have launched the first and the only "fully Open Source Cloud eCommerce" platform: Arastta Cloud.
So you can manage and control every detail of your cloud-based Arastta store as you want. We do not limit you! You will have access to all database tables via phpMyadmin and all files/folders via your FTP. Modify or customise anything, it's your Arastta store.
That's not all, we do not provide only cloud hosting for Arastta but also you will get expert class technical support from the Arastta makers. Do you have a question or issue or bug regarding Arastta? Then you can get solutions via Live Chat or Ticket System.
Is that all? No! Whole cloud hosting infrastructure is optimised specifically for Arastta. So you won't have server-related problems, too.
Additionally we take extra security measures and backups of your store regularly and you can restore your backups from your dashboard with one-click whenever you need. So say good-bye to disasters thanks to security precautions and regular backups.
In a nutshell Arastta Cloud is your all-in-one eCommerce solution on the cloud including technical support, security/backups, Arastta-optimised cloud hosting and most importantly fully Open Source platform. We do all the boring technical stuff and you can focus on your eCommerce, marketing, sales and customers, so we lose sleep instead of you.
There are 3 plans available with 1, 6 and 12 months durations: Free*, Premium, Business. You can start today trying Arastta Cloud with a Free plan and upgrade to Premium or Business plans whenever you want.
If you already have an Arastta store online (production site), let us migrate your store to the Arastta Cloud. Migration to Arastta Cloud (Premium or Business plan) is handled by us and completely free!
Last but not the least, do not miss our 30% discount, signup for a Premium or Business plan and pay 30% less today by using the following discount code during sign-up:
WELCOME30
This coupon code is valid until 31th March
---
Some of the features mentioned in the blog is not applicable for Free plans.
Tags: Team, Announcement, Discount