How to Create a Store?
Arastta Cloud is designed to make it easier to build an online store for everybody. Even a beginner user who doesn't have the experience to build websites or an eCommerce store, can build an Arastta store in seconds. Here is how:
Choose your store name
When you visit Arastta Cloud home page (arastta.com), first you will see 3 fields at the top of the page. These fields are the minimum required informations to create an online store on Arastta Cloud.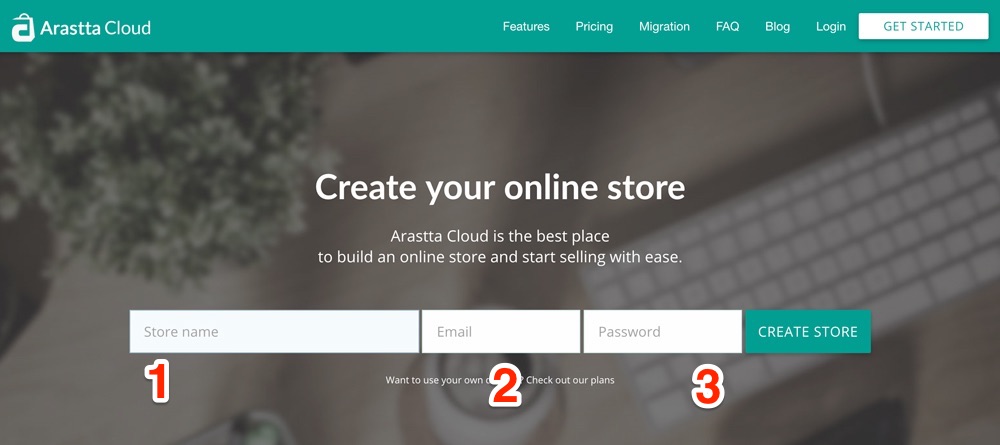 In the first field choose your desired store name. The store name you provide here will be used as your store name, as well as your domain name (store URL address). If you provide a store name which is already registered, you will see the field in red color and you won't be able to proceed. So, please make sure to provide a unique store name which is not registered before. When you enter a store name which is valid, the field will be highlighted with green color.

Tip:
If you want to check which store names and domains are available, you can directly visit domain selection page. You can type your desired store name and all available names will be displayed.
After choosing your store name, you can fill in the Email and Password fields. These credentials will be used for your newly created Arastta store, as well as for your user account on Arastta Cloud (arastta.com) platform.
Note:
If you already have an account on Arastta Cloud (arastta.com) and logged in, the informations you provide for the email and password fields will be used only for the store that you are creating. So, these credentials will not update or modify your current arastta.com user details.
Now, click on the Create Store button. You will see a progress page while your store is being created. It generally takes about 30 seconds to complete.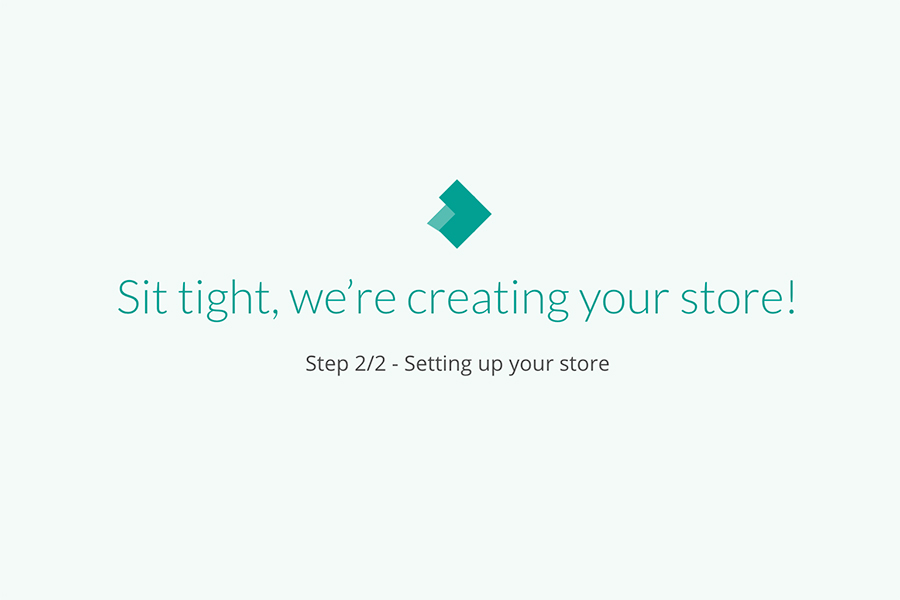 After completion, you will be redirected to your Dashboard where you will see all the details about your arastta.com account and the store(s) you created.